Looking for the Perfect Palisade Colorado Property?



Penny Stine
If you've been out to Palisade for the Colorado Mountain Winefest and are now dreaming of relocating to Palisade to open a winery, drink local wine or perhaps to simply enjoy the charm of the Grand Valley's peachiest town, you may have to be persistent in your search for the right property.
"There haven't been enough properties for a long time," said Tammy Craig, owner of Fruit and Wine Real Estate in Palisade. "When we opened in 2004, we were averaging 135 to 145 total properties - residential, commercial and land. Right now, we only have 51. It's been around 50 properties for the last two years and has been as low as 38."
What that means to buyers is that if they see a property they like, they might want to make an offer immediately and not take a few days or weeks to think about it.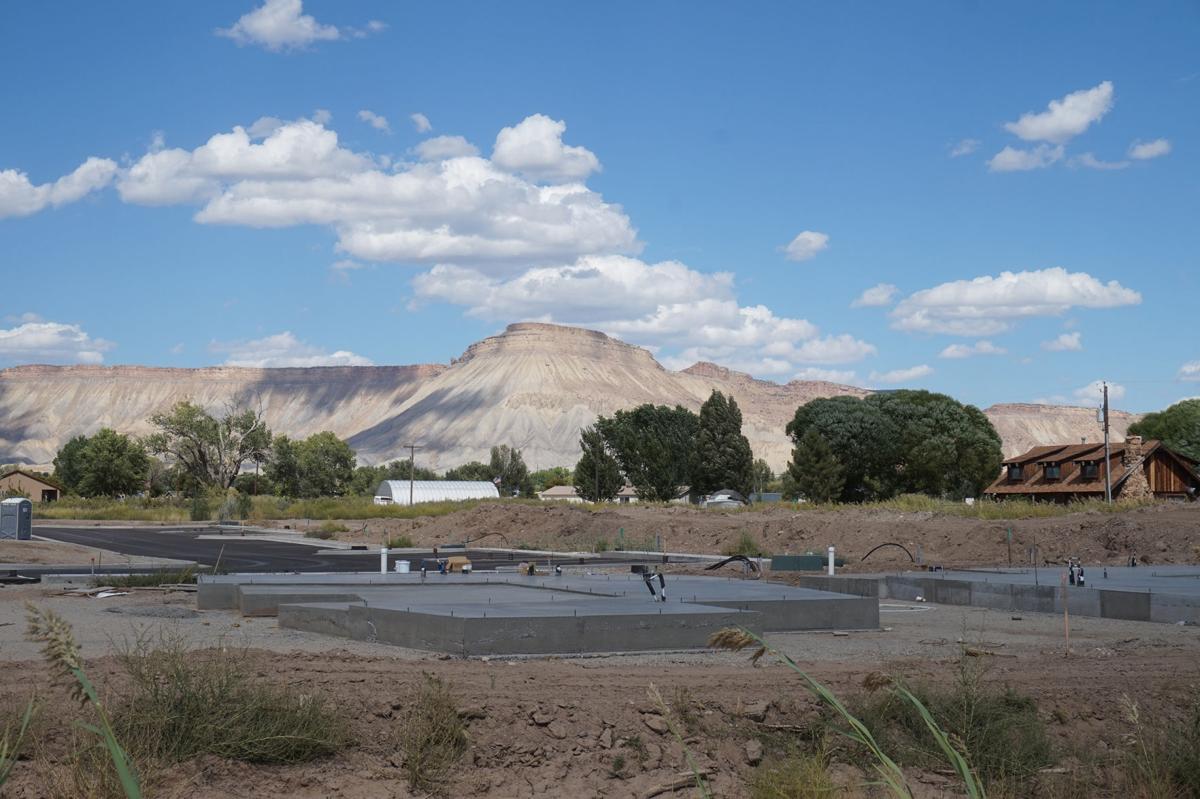 There is, however, a new residential subdivision currently under construction in Palisade that will eventually bring 72 homes to the community. Cresthaven Acres, which is just east of Palisade High School, right off G Road, is a Chronos Builders development that has taken a little longer than initially planned to have homes available for sale. Three homes are currently under construction, however, with one that will be in the October Housing and Building Association Parade of Homes.

Search for homes for sale in Palisade, Colorado, or read more of the article here.
New homes, new business owners
Palisade
The town of Palisade has already started the 2019 festival season, which continues throughout the summer and into the fall. The next festival, Palisade Brews & Cruise, is sponsored by the Chamber of Commerce and will take place May 3 - 4, with a festival in the park on Saturday, May 4.
On Friday, May 3, the town is hosting a street dance and inviting the community to come and enjoy, from 5:30 to 8:30 p.m., the Lincoln Pants Band. Three Palisade restaurants, 357 Grill, Palisade 11.0 Cafe and 13 Brix Cider Bistro, will be offering special beer and appetizer pairings that night. On Saturday, there will be 37 brewers at the festival, which takes place at Veteran's Memorial Park, along with live music, vendors and an antique truck show.
Out-of-town visitors will have a few more options for overnight stays this year in Palisade. Dancing Moon Bed & Breakfast, 568 34 Road, recently opened for business and is ready to welcome guests to one of its four guest suites. The B & B sits on nine acres in the middle of farm area, right on the Fruit and Wine Byway. Owners Trey and Annette Lewis had been planning and looking for the right opportunity somewhere in Colorado since 2011.
Growing Opportunities
Penny Stine


The Colorado Mountain Winefest is winding down today, and as visitors to the festival look around, many of them are perhaps taking an envious look at the charming areas near Palisade and East Orchard Mesa, wondering if they can become farmers, too.
The good news is that yes, there are farm properties available and farming doesn't take an advanced degree from Harvard to succeed.
The bad news is that it takes money to buy farm properties, farm equipment, trees or grapevines and farming is hard, 24/7 work, especially during the growing season. There's also a steep learning curve as someone new to farming learns about plant diseases, preventing bugs, birds or deer from destroying crops, irrigation, winter and spring pruning, as well as harvesting and marketing a crop.

In spite of the difficulties, new people come to the area every year, and through hard work and help from the community, they've learned how to successfully embrace the agricultural lifestyle.
It also helps that the east end of the valley is such a unique micro climate in Colorado, which is why farmers can successfully grow peaches in Palisade and not in Parker. Read more about Palisade, Colorado here.
Palisade sees new activities in housing, business



Palisade

The Golden Gate gas station, which is right at the Palisade exit and Interstate 70, should be open by May 15. General manager David Collier has hired about half of the 14 staff members necessary for the new store, and he hopes to hire the remaining staff members from the Palisade area. In addition to offering gas and convenience items, the store will also have a full liquor license and plans to offer wine from several different Palisade wineries.

Read more about homes for sale in Palisade, Colorado




Opportunities for more lodging and dining are prime-picking in Palisade
Palisade


There is new activity in Palisade, with several businesses hoping to open in time to provide services to residents and the many guests who come to Palisade in the summertime.

Varaison Vineyards will hold a ribbon cutting for its new cider tasting room and bistro, 13 Brix, on May 13 at 1 p.m., or 1300 hours, if you speak military-style. Andrew West, the cider maker and son of Varaison's founders, Andrew and Kristin West, has been working on the the bistro for more than a year.

"We've been working on the remodel for 18 months; we've been trying to do it without digging a sucking hole of debt," West said. The building, which started out as a convenience store, has also been a video store and stood vacant for almost three years before the Wests purchased it with the intent to turn it into a tasting room for their hard cider, Forbidden Fruit.

When 13 Brix opens, it will have a limited menu, along with five different ciders. In addition to apple with Saigon Cinnamon, the bistro will have pear vanilla, blueberry lavender, cherry and peach ciders, all available for drinking on site or bottled so customers can take their favorite flavor home.

Palisade will soon be able to offer more options for visitors who want to stay in town. There is construction activity underway at Palisade Basecamp RV Resort, where the owners plan to offer two country home units, 12 cabins, 71 RV and trailer sites, six standard tent sites and 13 primitive sites.

"The goal is to have it all open, all at once, but in reality, we may have portions done and ready for opening, while still doing finishing touches throughout the month of July," said Keith Ehlers, one of the partners in the project. The business has received lots of calls and requests from visitors who are eager to make reservations to stay at the resort, and are willing to stay even if the swimming pool isn't quite operational or the landscaping isn't fully installed.



There aren't a lot of homes available for sale right now in Palisade, and this particular home includes a three-bedroom, 1 1/2-bath home sitting on almost three acres. Although there are no trees right now, there has been on a peach orchard on the property, which has good irrigation water.

Learn more about homes for sale in Palisade, Colorado